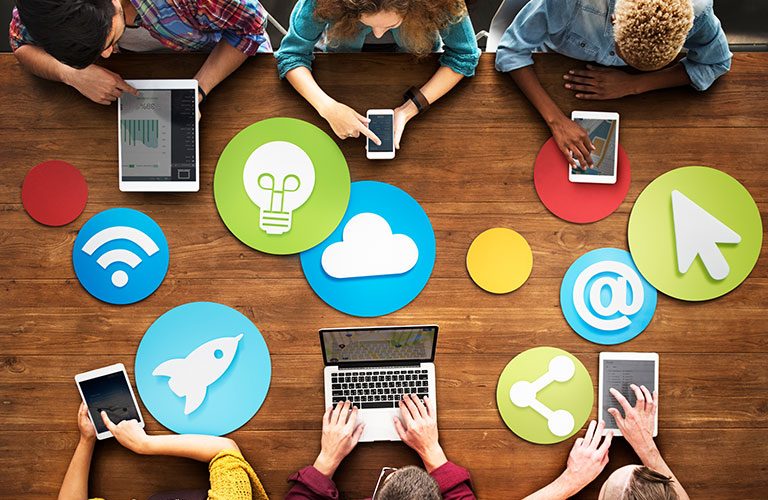 If you're looking for ways to promote your B2B services, you may want to first identify your audience, their pain points and preferred communication channels and tactics for ongoing business development. These help you select the right marketing strategies that put your B2B services right in front of your customers. Unfortunately, with so many tactics, tools and channels available for B2B marketing, choosing one that suits you may be challenging. Read on to learn ways you can promote your B2B services.
Tips for promoting your B2B services
Here are some essential tips for promoting your B2B services:
Attend business events, conferences and workshops
Business events, workshops and conferences are a great opportunity to market your B2B services. They give you direct access to potential clients, allowing you to showcase your services and sell your business. When attending business events and workshops, try standing out from your competitors to attract prospects. A great way to do this is to use custom-made exhibition stands. These exhibition stands usually have eye-catching visuals and images, creating a good first impression on your target audience.
Consider a niche-driven approach
Your target audience is likely to spend cash on a business that gives them personalised attention and makes them feel unique. So, find an area of the industry you can provide specialised solutions and experiences for your consumers. This will help make your marketing efforts easier as it defines what you do and distinguishes you from the competition.
Update your website
Be sure to update your website regularly – at least once every three weeks. This makes you seem like a vibrant and active business to your prospective clients. It also helps you gain more traffic to your web pages. You can add landing pages on your website that direct prospects to specific audience segments, providing a way to showcase something new you offer. You can also create a content calendar for your website that outlines the regular content that you have uploaded.
Use search engine optimisation
If you want your consumers to discover your B2B services quickly, use search engine optimisation (SEO). SEO improves the visibility of your website when people search for terms relating to your services. You can use SEO in the following ways:
On-site SEO: Include target keywords at the correct densities in your blogs and web pages
Off-site SEO: Add links to guest articles and social media posts that point back to your website
Invest in social media
Social media is growing daily, and most businesses use it to connect with vendors, consultants and colleagues. You can use social media platforms to join in on discussions, share solutions and follow target audiences. This will help you find more prospective clients and interact with your audience, giving you the space and time you require to advertise your B2B services. There are numerous social media platforms you can use to promote your business, including LinkedIn, Facebook, YouTube and Instagram.