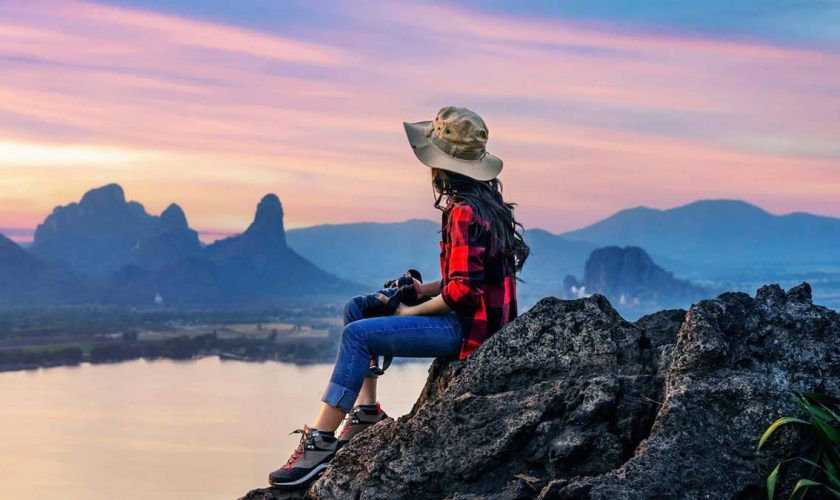 Have you ever considered travelling by yourself? Solo travel has several advantages, such as allowing you to explore new locations at your own leisure without having to wait for or catch up with other travellers. You won't be overburdened by other people's demands or commitments. Also, you have more alone time to take in lovely surroundings, tranquil dinners, and additional time at the sights or activities that most interest you.
It's common to experience some anxiety or discomfort before embarking on a solo journey, especially if you're considering visiting a foreign location where you may have no friends or family. Fortunately, there are some wise strategies for being secure when travelling alone. Here are six ideas to make you feel safer when you travel alone:
Inform trusted family or friends of your travel plans and maintain contact
Tell a relative or friend back home about your travel plans, hotel reservations, and any activities you have in store. Moreover, before going on any solo trips, inform the hotel personnel of your destination and expected return time.
Check with your smartphone service provider to find out what skills you'll need at your travel destination in order to stay in touch with friends, family, or the office while you're on your own, even sporadically. When you have Wi-Fi connectivity, you can also check in by email or social media.
Create an emergency plan
Preferably, when travelling, you won't experience a medical emergency, an accident, or a robbery. So it's wise to be prepared for the worst and know who to call. Before you travel, do some research on the hospitals, police stations, and other emergency facilities in the area. Learn some emergency words in the language of the country you're visiting so you can call for assistance if necessary.
Before you travel, check with your doctor or a travel clinic to be sure you have the necessary immunisations. When packing, remember to include a supply of any prescription medications you might require, face masks, hand sanitiser, and gear to ward off insects that could spread disease, such as mosquitoes.
Keep Your Valuables Safe
When you go out, simply bring the essentials with you, such as your phone, a credit card, some cash, an ID, and a copy of your passport. Keep these hidden in a safe bag that you can always see. Keep bags containing these items up and in your direct line of sight.
Also, you should carry a photocopy of your passport on hand in case something urgent happens to the original. Store the copy in a secure location that isn't the same place you keep your genuine passport. Think about leaving a copy with a friend or relative back home as well.
Refrain from being reckless and use common sense
Much of the advice is applicable wherever you go alone, including your hometown.
Limit your drinking and keep your beverages within your line of sight.
Never venture out alone or with a stranger.
When you're walking, hiking, or driving, pay attention to others around you.
Get travel protection
Stop unplanned incidents from ruining your travel investment and yourself. Bajaj allianz travel insurance that covers interruptions and cancellations can help you get paid back for covered losses like those brought on by inclement weather, natural catastrophes, certain illnesses, and other problems can offer benefits of travel insurance.
Additional bajaj allianz travel insurance can aid in defending you against unforeseen medical and evacuation costs as well as losses brought on by lost or stolen luggage, among other things.
The process to get international travel insurance online is simple and hassle-free.
Insurance is the subject matter of solicitation. For more details on benefits, exclusions, limitations, terms, and conditions, please read the sales brochure/policy wording carefully before concluding a sale.
Subscribe to Bajaj Allianz General Insurance YouTube Channel here!