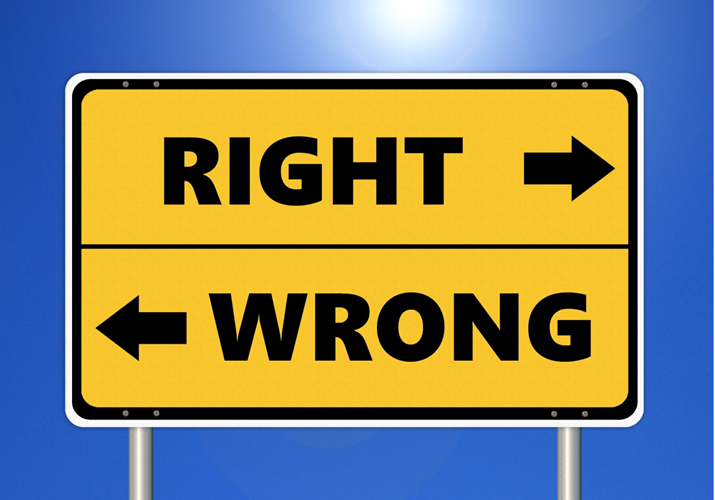 Do you really know what your values are?
Every person values something different in life, whether it be great communication, trusting work relationships, or putting 100% into everything you do. If you've never thought much about what you truly value, then it can be helpful to sit down and come up with a personal value statement.
Personal value statements are exactly what they sound like. They're concise statements that tell someone who you are and what's important to you in work/life.
Today, we're going to give you 10 examples of personal value statements. By defining your values in this way, you can better seek out careers, people, and situations that fall in line with them. Keep reading and you'll be able to craft your very own personal value statement and approach life with your values in mind.
Famous Personal Value Statements
Some of the best examples of personal value statements come from stars of the world(s) of business, media, and activism. These people all rose to the top of their respective professions because of their dedication and strong values.
1. "If Something Is Important Enough, You Should Try, Even If the Probable Outcome Is Failure" -Elon Musk
Elon Musk is famous for risk-taking, so it's no surprise that his personal values reflect that. This statement is powerful for its simplicity, but more so if you look at the accomplishments of the man that said it.
In all of his endeavors, he's proven that failure is capable of making you stronger. From his dedication to sustainable vehicles to his unrelenting desire to take humankind to Mars, whatever little failures have occurred along the way pale in comparison to the progress he's made overall.
2. "To Have Fun In My Journey Through Life and Learn From My Mistakes" -Richard Branson
As one of the biggest thrill-seeking billionaires on the planet, Richard Branson has always exuded a desire to have fun. It's easy to have fun when you're so rich, but it's the rest of the personal value statement that really hits home.
Life is a journey and it should be lived to its fullest. One of the ways to do that is to pay close attention to everything and learn from what works and what doesn't work.
3. "To Make People Happy" -Walt Disney
Walt Disney has made billions of people happy, so he certainly lived up to his concise, but poignant value statement. At the end of the day, whatever life priorities you have, happiness for yourself and those you come across should always come first.
4. "To Be a Teacher and to Be Known for Inspiring My Students More Than They Thought They Could Be" -Oprah Winfrey
In all of Oprah Winfrey's media endeavors, the lasting impression one gets is of someone that wants to make a positive impact on the world. She says as much in this personal value statement and has certainly succeeded in doing so.
From propping up authors with Oprah's Book Club to empowering female voices on her TV channel, Oprah has taught us all that you can do whatever you want, so long as you work hard and give back.
5. "I Want to Serve the People. And I Want Every Girl, Every Child to Be Educated" -Malala Yousafzai
Malala is one of the most important activists of the 21st century, raising her voice in an environment where so many young women have been silenced. Her personal value statement is about as clear as one could be and at 24, she's done everything in her power to make it happen.
Personal Value Statements for Your Inspiration
You don't have to be famous to write a personal value statement. Often, they're used simply to convey your personal goals on a CV or cover letter. Here are a few common examples:
6. "To Create Stories that Educate and Entertain"
If you're an aspiring writer, journalist, or filmmaker getting your start in the world of media, you always want to make a strong statement about the type of work you want to do. This personal value statement is putting a special emphasis on education rather than just entertainment.
7. "To Offer Excellent Care to All Patients"
As a medical professional, whether you're a surgeon, nurse, or specialist, the goal is always to provide the best care possible. When you're writing your CV for your first job at a hospital or clinic, you'd be remiss not to include something along these lines to show your potential employer the type of employee they'll be getting.
8. "To Cultivate a Positive Working Environment and Inspire Coworkers"
This value statement is a simple, yet effective way to get an employer's attention. No matter what niche you're working in (learn more here about finding your niche), positivity and productivity are important shared values.
Every good business strives to have a positive working environment and you can only cultivate that by hiring positive employees. In firmly stating your positive intentions to the employer, you're giving yourself a greater chance of landing the job you seek.
9. "Use My Project Management Skills to Deliver Productivity"
It can be extremely helpful, in a broad field like project management, to pinpoint what you're in it for. A personal value statement like this is, once again, simple, but conveys a very specific notion.
Delivering productivity is an important aspect of project management. If that's why you do what you do, then don't be afraid to say it.
10. "To Inspire Students to Work Hard and Achieve Their Goals"
Teachers are a great example of how a using value statement can help you guide your own intentions. Why did you become a teacher?
It's a simple question that evokes complex answers. Try to distill your intentions down to one or two key components, as this one does, and use that as your personal value statement.
Use These Examples of Personal Value Statements as Inspiration
These are 10 great examples of personal value statements and how they can be used to great effect. Use them as examples to find your own voice to create your very own personal value statement that you can live and work by in the future.
If you enjoyed this post, come back again for more on business, advertising, and tech.