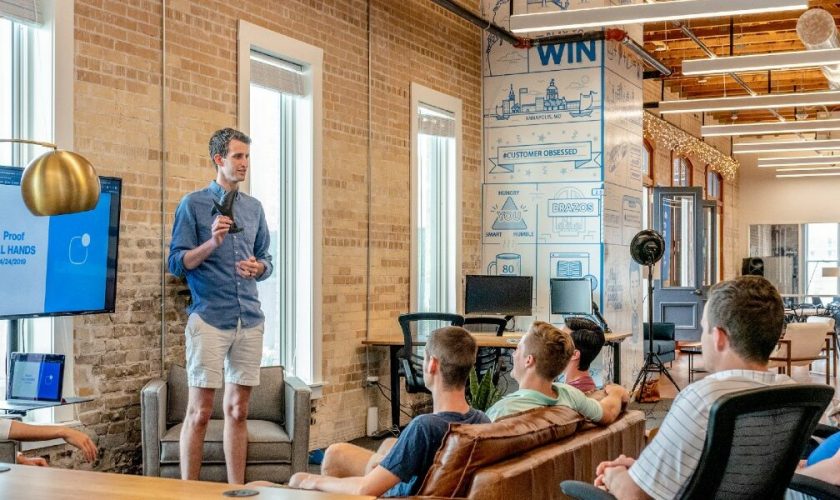 Every business needs to train tomorrow's leaders. The return on this investment is always enormous because leaders often spur the growth of the organization. Leaders also drive innovation and mentor the younger generations in the workforce. Developing a strong leadership team begins with creating an internal leadership training program that is established on various elements. These elements include.
Communication
Communication is a vital element of leadership development. Communication is not a skill that can be learned by reading or watching a video. It is a skill that every leader must possess at all levels and all the time. A qualified leader must utilize their communication skills during phone calls, text messages, and emails.
Since leaders spend the majority of their time communicating, having good communication skills is important in the development of effective leadership.
Accountability
One of the other critical elements of leadership development is accountability, which requires business owners to hold leaders accountable for their actions. This is what determines how teams perform in the business. Trained leaders can define accountability, and this ensures uniformity due to constant fulfillment of commitments and the production of positive results.
Leaders must hold themselves and members of their teams accountable to ensure all goals are met.
Change Management
Businesses are always dynamic due to factors such as employee turnover, company growth, and changes in the market. This is why it is vital for leaders to expect and prepare themselves for constant change. This means that leaders must receive sufficient training to manage change effectively whenever it happens.
This is what makes change management one of the most crucial elements of leadership development.
Influence and Negotiation
A qualified leader must inspire and encourage others to help drive the vision of the business into reality. Leaders who know how to negotiate and influence are able to take on the role of influencing employees to achieve the best results. This is a skill that is necessary for leaders looking to build relationships or align priorities.
It is also a crucial skill for leaders looking for a win-win situation that will lead to the best results.
Coaching
This is another one of the vital elements of leadership development. A leader must have this skill to be able to derive the true potential of the employees. Leaders often learn how to become coaches through training. As a coach, a leader can guide employees on how to achieve organizational goals.
Transparency
This is a vital element of leadership development in that as a leader, when you are transparent; you are challenged less by those you oversee. As a good leader, you can use transparency to help those around you to embrace change which can be accomplished through communication, shared decision-making, and informed debate.
A transparent leader will credit others when success occurs and take the blame for any failures that may occur. This enhances a peaceful working environment.
Endnote
If you are looking to develop leaders in your organization, you must implement all the elements highlighted. They are effective in ensuring that your organization leaders can communicate and effectively lead the other members of the organization.